Lately, there has been growing interest in CBD products as a safer, readily available, and inexpensive alternative for pain relief. According to a poll in August 2019 by Gallup, around 14 % of Americans used CBD products. Besides pain relief, CBD is gaining popularity for numerous other benefits such as anxiety, inflammation, epilepsy, insomnia, neuron function, and more. It is available in multiple forms, such as extracts, edibles, honey-infusions, capsule, ointments, etc. but the most common being the CBD Oil. Before we get into details about how CBD helps with pain, what exactly is CBD?
Cannabidiol (CBD) is one of the many chemical components extracted from the hemp plant. Contrary to the marijuana, the hemp plant contains negligible or no Tetrahydrocannabinol (THC), which is known to have psychoactive properties. According to regulations, any hemp products should have no more than 3% THC content. The CBD extract is mainly sourced from the hemp's fibrous stalks and stems as they are low in TCH as compared to the leaves. There is increasing medical research into other CBD benefits, but in this article, we would like to focus more on its pain relief purpose.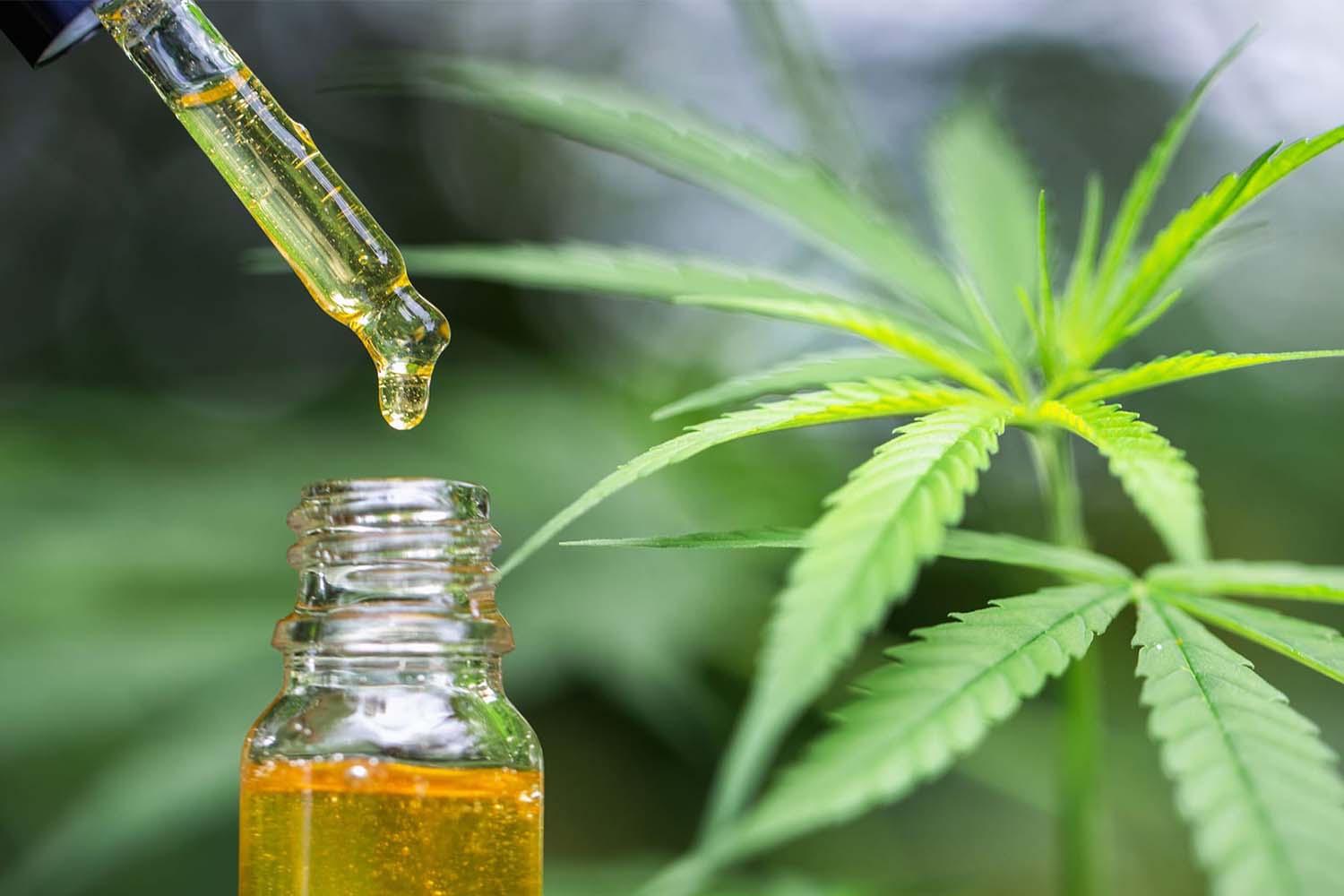 Research into CBD Oil- Manufacture, Benefits, Legalization, etc.
The CBD compound extract from the cannabis plant is mixed with other carriers such as olive, coconut, and hemp seed oil to male CBD Oil. These added oils are essential to enhance the absorption ability of the body. For effective absorption, CBD Oil requires fat. The only legalized medical cannabis prescription, in the form of CBD oil, is for epilepsy treatment. There are ongoing research and studies into additional benefits of CBD oil that will likely be approved in the future. Around 30 states have now legalized CBD oil use, for its lack of Psychoactive compounds (THC). Furthermore, studies show that CBD depicts no form of dependency or abuse in humans.
How Does CBD Oil Function as a Pain Relief Alternative?
Both CBD and THC work with the human endocannabinoid (ECS) system, responsible for various body functions, i.e., sleep, immunity, and pain. However, the CBD compound functions differently in comparison to THC. The ECS system is made up of two receptors, identified as CB1 and CB2. CB1 receptors, located in the brain and responsible for the psychoactive effect "high feeling.' On the other hand, CB2 receptors located in the immune system.
When you take in CBD Oil, it triggers these receptors (CB2), causing them to produce their cannabinoids. For this reason, the CBD influences inflammatory and pain response. Although pain is physical, the brain controls how pain is felt and managed. Despite there being no medical proof yet, CBD oil has proved significant benefits with pain relief.
Studies by the American Chronic Pain Association, reveal that CBD can also block pain regulator compound such as anandamide, which lowers the amount of pain one experiences. There have been numerous additional studies other studies revealing the benefits of CBD oil with pain relief. Many people have also testified that CBD oil helped them with pain relief for conditions such as multiple sclerosis, arthritis, cancer, fibromyalgia, and cancer, to name a few.
How Long Before You Realize Benefits for CBD Oil in Pain Relief?
Unlike conventional medications, CBD Oil benefits will not be realized immediately. Nevertheless, some people might feel the effects soon enough, whereas others might take weeks on end. The period is variable, dependent on various factors such as mode of administration, dosage, and product quality. Other determining factors are overall health and well-being. Typically, CBD oil will work faster than CBD capsules or pills.
How to Use CDB Oil for Pain
If you want to use CBD oil, there are some guidelines (dos and don'ts that one should follow). The following are some published guidelines, according to the Arthritis Foundation on pain management.
Dos
Buy only from renowned stores: Since CBD products are yet to be approved by FDA or regulated, be keen when buying. Check if your preferred store's products are tested for safety, purity, and potency by an independent third party.

Start with low doses, and continue adding slowly. i.e., begin with a 5-10 daily dose, and go up to 50-100mg.

Take your doses in the evenings before you get used to the effects.

Determine the particular goals you want to achieve with the medication. Monitor and adjust dosages with a regulated medical practitioner.
Don'ts
Avoid making CBD your first alternative. Use it when other conventional medications fail to work.

Always track your progress with regulated medical providers, not your seller.

Avoid smoking or vaping as it can be harmful to the lungs.
That said, we guarantee you that CBD is a safe and effective alternative for pain relief. If you are considering CBD oil treatment, we hope our article helps you make a well-informed decision. We offer organic, effective, and high-quality CBD products, you can make an order with us today!